Stoke Bishop Primary School PTA
Summer Fayre: Sat 16th June - 11am to 2pm
The theme for the summer fayre is 'Beach Party' to celebrate the new sandpit. Please come and join us for some beach party fun, and perhaps some Pimms and Prosecco (For the adults).
In addition to the usual fun and games we'll have:


Circus skills workshops (Can be booked in advance)

Bristol Zoo Animal Encounters (Can be booed in advance)

Fundraising update
Congratulations to everyone that helped the PTA over the 2015/2016 & 2016/2017 school years. In these two short years we were able to reach our target of raising £20,000 and contribute towards the new sandpit.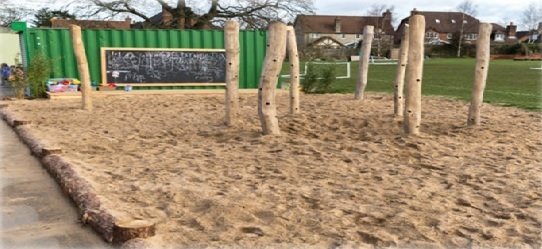 In 2017/2018 we're raising money for whiteboards and library books.
Upcoming Events
(See calendar further down the page for full diary, including committee meeting dates)


JUNE 2018
- SATURDAY 16th - Summer Fayre (including circus skills workshop and Bristol Zoo)

JULY 2018
- Tuesday 3rd July - Rags to riches collection
- Friday 20th - Cake sale (last day of term)
Easy ways to help the PTA



Want to help the school PTA but don't have much time to spare?...



Get online retailers such as Amazon, eBay, Tesco, John Lewis, Sainsburys, ASOS (and many others) to donate when you do your normal online shopping... At no additional cost to you!!
Click on the 'Give As You Live' heart to the left and follow the instructions.




Click on the MyDonate button to the left to make a donation directly to the School PTA.

PTA Calendar
About the PTA
We are a committed group of parents who volunteer our time raising money, through various events, to provide educational resources that might not fall within the school budget. We organise and run a wide range of fun events throughout the school year such as the Summer Fair, Christmas Fair, Family Discos and Firework Displays as well as numerous after school events. As a parent of a child at Stoke Bishop C of E Primary school you are automatically a member of the PTA and any ideas, help and support you can offer would be great. Why not get involved after all it's the children that benefit.
P

TA Committee
Chairperson
Emma Hargreaves

Shaddow Chair




Katie Jennings

Shaddow Chair


Jude Marson

Vice-Chairperson


Vanessa Hiles

Treasurer


Becky Kenedy

Secretary


Heather Whittard-Jones

Committee Member


Ben Grantham

Committee Member


Nadene Brown

Committee Member
Helen Rowe

Committee Member
Kirsten Foord

Committee Member
Carly Couch

Committee Member
Tim Wollaston

Committee Member
Nicola Holland

Committee Member
Karen Owens

Committee

Member


Sarah Everette-Cox

Committee Member
Doretta Caramaschi

Committee Member
Emma Sorrell

Committee Member
Joanna Olczak-Karazej

Committee Member


Jo Snowden

Committee Member


Olivia Orford

Committee Member


Rebecca Atkinson

Committee Member


Sophie Traylor