English
Book Week 2019
We had a great week last week celebrating everything to do with reading, books and poems!
The children had assemblies every day where they could read a book or have a book read to them. They were able to swap teachers and hear the book of their choice and also to read with friends from another class. Each class learnt a poem which they performed with great enthusiasm in Friday's assembly; we slurped spaghetti with Reception and wondered If... with Year 6 and everything in between!
Each year group had a book that they focused on throughout the week:
Reception - The Three Billy Goats Gruff
Year 1 - The Dragon Tamer's Castle
Year 2 - The Tear Thief
Year 3 - The Firework Maker's Daughter
Year 4 - Iron Man
Year 5 - Wonder
Year 6 - There's a boy in the girls bathroom
The teachers got involved too, taking silly photographs of their EXTREME reading and of course dressing up on World Book Day. The children looked amazing in their costumes so thank you for the thought that you gave it.
Thank you too for those who attended our Book Swap and Booky Breakfast, we really loved seeing our school so full of people reading.
If you would like to look at photographs from the week please have a look at our Gallery Page.

We would love to see all of this reading carrying on, so please pick up a book and enjoy!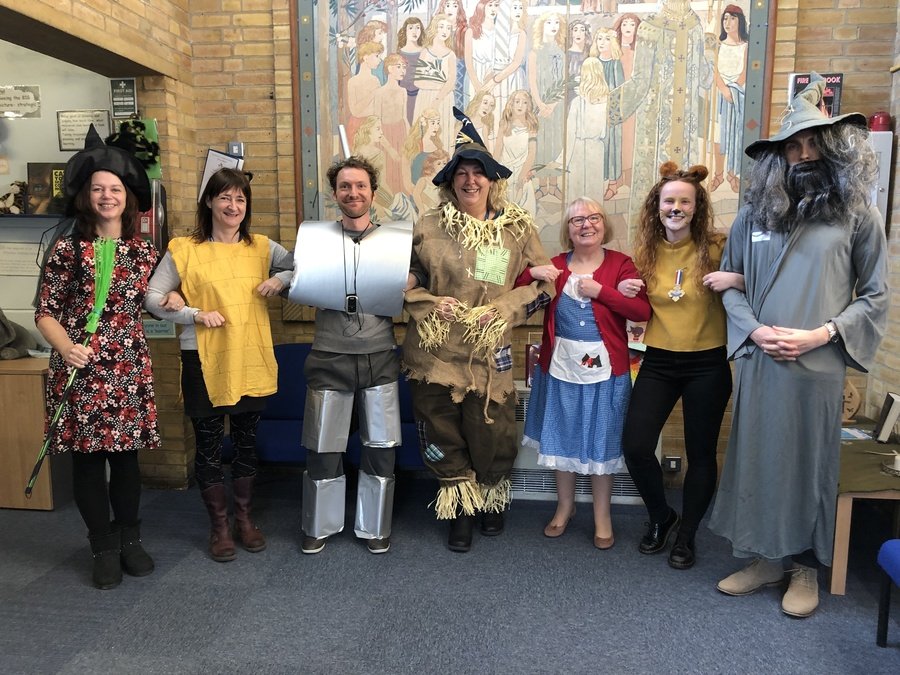 Phonics Meeting- 6th February 2019
Thank you to those who attended the meeting, it was great to speak to so many of you about how we teach phonics at Stoke Bishop Primary. As we said during the meeting your input at home makes a big difference to your child's progress with phonics.
Please find attached links to all that was mentioned during the meeting, as well as the slides we used.
Mrs Preston and Mr Quinton
Please find below Mrs Preston teaching phonics to Year 1. Just a small part of a phonics lesson is shown.
Please find the video below showing how to pronounce the 'pure' letter sounds.
Please find below a good guide to phonics terminology.
Some of the resources and games we use
| Name | |
| --- | --- |
| alien words.pdf | Download |
| CVC snakes and ladders.pdf | Download |
| cvcc phoneme frames.pdf | Download |
| phase 2 phoneme frames.pdf | Download |
| phase 2 snakes and ladders.pdf | Download |
| phase 3 captions.pdf | Download |
| phase 3 phoneme frames.pdf | Download |
| Phase 4 snakes and ladders.pdf | Download |
| T-L-763-Editable-Buried-Treasure-Phonics-Game.doc | Download |
| t-l-9062-phase-5-phonics-read-and-race-game-bumper-activity-pack-_ver_3.pdf | Download |
Showing 1-10 of 10
English Games
We love learning in fun ways and one of the ways is through online maths games. We have lots of English games to offer you and your child(ren) on the Pupil Zone of the website.
Click here to go straight to the Pupil Zone. Then click on the Key Stage you wish to go to.
Curriculum Evening information
Other resources discussed during the evening:
(Just click on the link)
Lovereading 4 Schools Information
Not sure which book to buy next for your child? Look no further! We have created a Lovereading 4 Schools account.
Lovereading 4 Schools is a website which guides you through books which are suitable for your child's age and interests. We have set up reading lists for each year group of both recently released and classic books we would highly recommend. The website allows you to download a free opening extract of each book to find out which books your children will enjoy the most before buying. If you want to purchase any of these books, you can then buy all the books on our reading lists at 25% discount. The bonus is that for every £100 spent by parents/carers, our school is given a £5 book voucher to spend on our school libraries.
To access our Stoke Bishop book lists, you will need to visit the Lovereading 4 Schools website (click the icon below to be taken to the website).
You will be asked to register as a parent/carer and create your own account. It's free, and very important as it enables us to be sent our free book vouchers for the school library. All you need is an email address and a password that you can remember. Once you have registered, you will need to login each time you visit the school reading lists.
The book lists for our school are password protected - if you are asked for a password, please enter Stokebishop.
We will continue to add to our reading lists, so if you have a book to recommend, let us know and then we can share it with the whole school!
If you have any questions about it, please speak to Mr Quinton or Mrs Preston. We hope this will be a useful website for you. Please let us know what you think about it!
To visit the Lovereading 4 Schools website, click the icon below.
Stoke Bishop English Information
If you would like to know how to help your child(ren) with English at home, please click on the PDF links below for more information.