Pupil Zone
Welcome to the Pupil Zone! These pages are all about having fun and learning. Play games or find out what has been happening at Stoke Bishop from your house captains. It's your choice!

House Captain's Blog
What has been happening in Stoke Bishop this week?
Reception - reception have been doing one sound a day in English and they have also been doing cursive writing. In maths, they have been ordering numbers. In topic, they have done 'me and my teddy' and how to make friends.
Year 1 - year 1 have done place value in maths. In read write inc, they have done art and they have studied there book called dogger.
Year 2 - in topic they have been doing Banksy art and Brunel hats. In maths, they have done addition and subtraction. Also, they have studied their book called Pumpkin Soup and then made it.
Year 3 - in topic they have continued to learn about the Stone Age (secret word = sponsored). In maths, they have been learning how to add large numbers with equipment. In RE, they are learning about Hinduism and have studied a book called Rama and Sita.
Year 4 - they have learnt about Hadrian's Wall and designed their own Hadrian's Wall. They have also been learning their Roman Numerals to 100! Did you know that Romans had no numeral for zero?
Year 5 - they have been doing mental maths including rounding and word problems. In English, they are writing their own greek myths. In topic they have been doing class mosaics.
Year 6 - They have been learning about rationing in World War II and continuing to read The Silver Sword.
Whole School - On Friday 13th, the whole school went down to St Mary's Church, to sing multiple songs that Sandy from ISingPop, taught us. In the evening some children came back, to sing the songs again. The people who came back, came dressed in bright clothing, and the church was full, and there wasn't enough chairs for everyone who came to watch.
Come on St George!
Dexter, Mary-Jane, George and Faith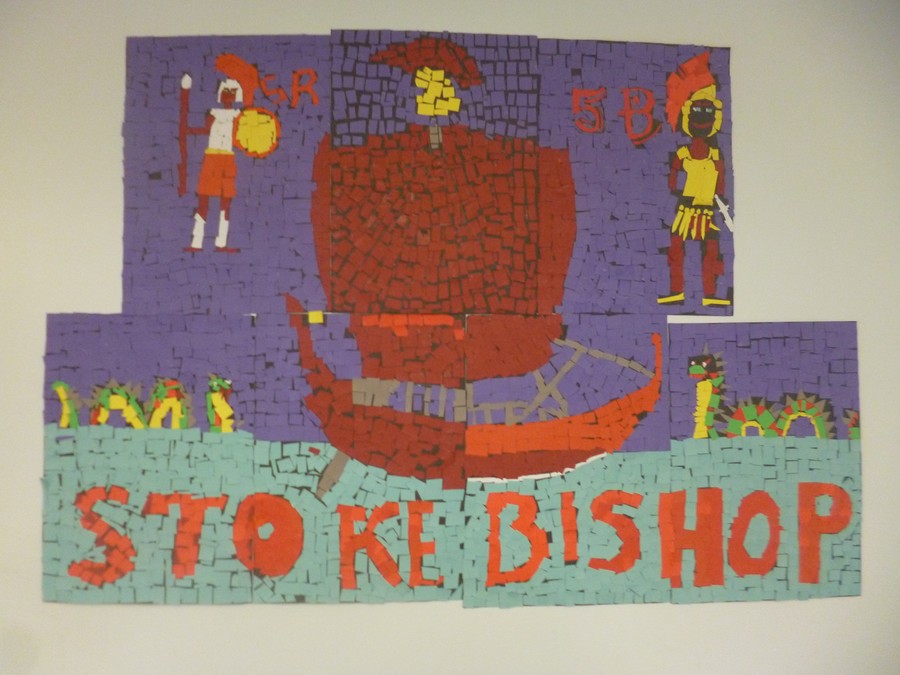 Pupil Zone - Games
Click the key stage that you would like to visit below to go to lots of fun learning games!