Pupil Zone
Welcome to the Pupil Zone! These pages are all about having fun and learning. Play games or find out what has been happening at Stoke Bishop from your house captains. It's your choice!

House Captain's Blog
What has been happening in Stoke Bishop this week?
WB: 08.06.2018 - 15.06.2018
Reception - Reception have been learning about the life cycle of a caterpillar and how it turns into a butterfly. They have been retelling the story "The Hungry Caterpillar".
Year One - Year 1 have been learning how to add and subtract in Maths. In English, they have been reading a book called "The Lighthouse Keeper". Their topic is "At the Seaside".
Year Two - They have been measuring in centimetres and metres. They have also been reading "Tin Forest" and they have been writing character descriptions.
Year Three - In Maths, Year 3 have been learning about angles. they have been learning how to debate in English, and have put their skills to the test in a debate over the use of iPads.
Year Four - 4G have been preparing for their assembly today! (Secret Word: Summer FaIr) Year 4 have been learning to tell the time using 12 and 24-hour clocks. They have also been practising their cricket skills on Tuesdays.
Year Five - Year 5 have been reading "Holes" and have used the story in their writing. They have also been learning about changes to our bodies.
Year Six - Year 6 have had auditions for the performance and have been learning about sex education
Whole School - On Wednesday 13th June, lots of children performed at our Summer Proms. It was a huge success and everyone did brilliantly. Well done to all involved! Tomorrow is the Summer FaIr - don;t forget to come and have fun! Monday is KS2 Sports Day and Wednesday is KS1 Sports Day.
Come on St Davids! We can win the final cup!
By stephanie, aidan, Chloe, Luke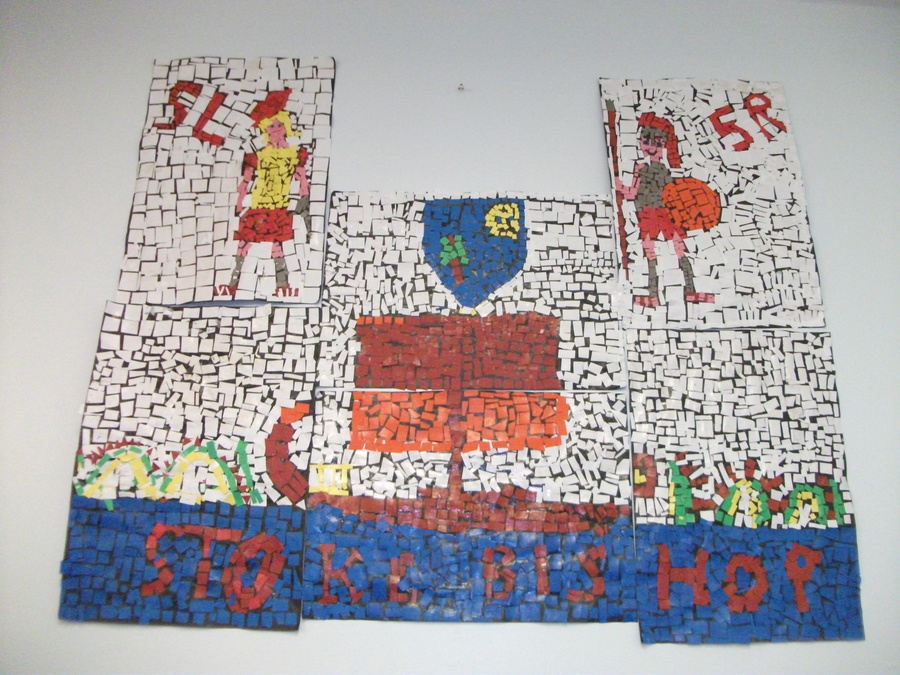 Pupil Zone - Games
Click the key stage that you would like to visit below to go to lots of fun learning games!