Year 6
Welcome to Year Six's class page!
Our teachers are Mrs Harrison and Mr Quinton. We are looking forward to a very busy year with Year 6, preparing the children for the next step in their learning journey. We are very grateful for the support that we have had from you already and look forward to working with you over the course of the year.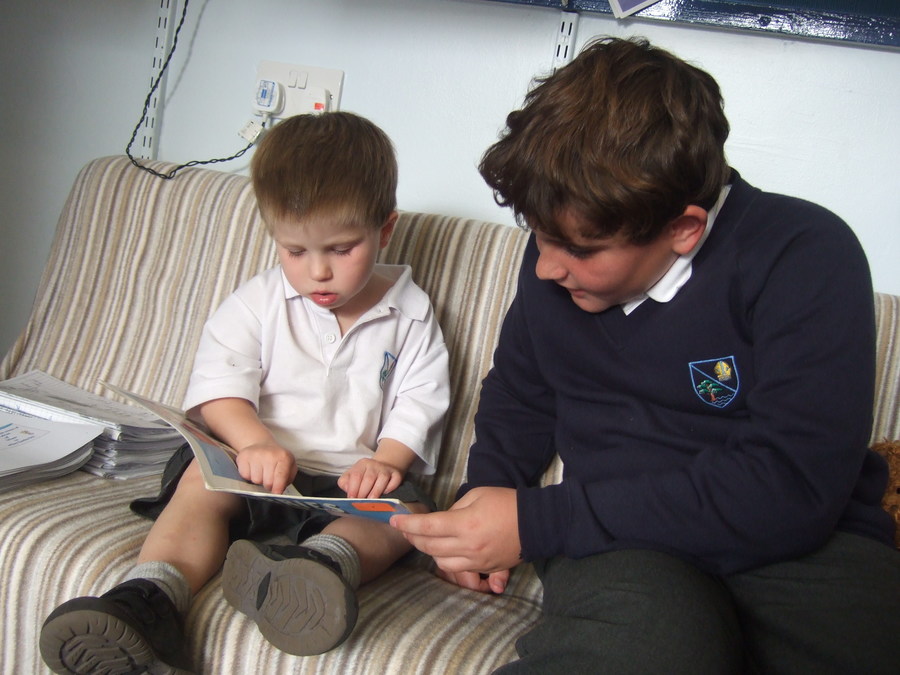 YEAR 6 READING WITH RECEPTION CHILDREN..